Scandinavian Renovation With A Twist
Furnishings
3921 views
3921 views
When you think of a Scandinavian themed home, you think of an in-your-face minimalistic approach with a mixture of muted tones and sleek design. Yet with this 5 room HDB flat in Bedok, their home is dominantly Scandinavian inspired, but the theme isn't taken too literally. There is a heavy dosage of elements added into the mix which fall outside of the usual Scandinavian sphere.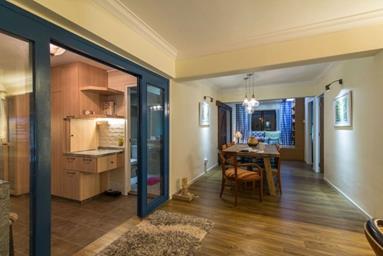 Credit: Leef Deco Pte Ltd
First off, the home owners haven't stuck to the usual Scandinavian related shades, and instead enjoy adding a pop of bright colour every now and then. It livens up the space in our opinion, so there's really no area you can label dull in this place.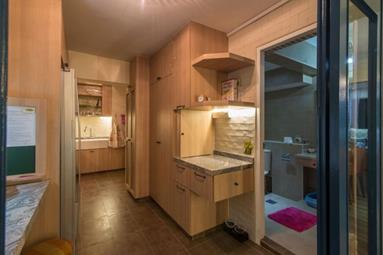 Credit: Leef Deco Pte Ltd
The little reading corner is an adorable addition, even if it is by no means Scandinavian in appearance. There is no hint of minimalism in any of the furniture here, but the area looks great nonetheless, with everything blending well and complimenting each other.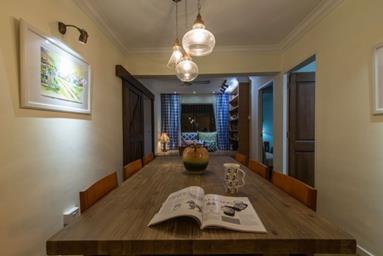 Credit: Leef Deco Pte Ltd
We must say, their wooden dining table and chairs look lovely, with its sleek simplicity. And just like every other room so far, you can find an array of colour added into the mix, this time in the form of wall and table decorations.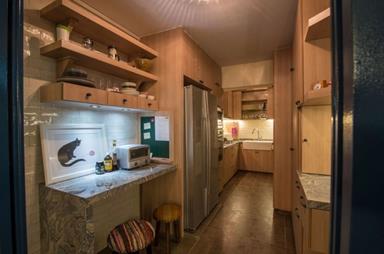 Credit: Leef Deco Pte Ltd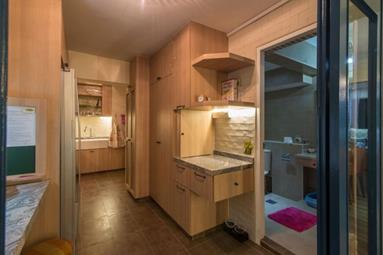 Credit: Leef Deco Pte Ltd
Their kitchen is probably the most Scandinavian looking room in the house, and we've fallen in love with how gorgeous it looks. The wood and marble combination is stunning, it makes the space look really homely, but the marble adds a touch of class.
Credit: Leef Deco Pte Ltd
My, my, the master bedroom feels as if you've walked into a whole new dimension compared to the rest of the house. There is little to no Scandinavian vibes here, but we're definitely not complaining. The room looks lavish, complete with an utterly divine looking bed and vanity area.
Our favourite element has got to be their lamps, which are absolutely unique, and we can't help our eyes from zooming in on them.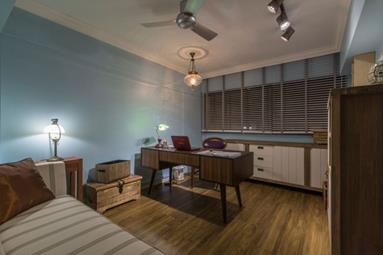 Credit: Leef Deco Pte Ltd
The other bedroom has much higher levels of Scandinavian references injected into its design, especially obvious with the apparent usage of wood. If you look closely, the space also has a sort of vintage vibe, and once again we find ourselves getting pulled in by their gorgeous lights.
Even if the primary inspiration of the apartment is Scandinavian, the home owners have shown that you don't necessarily have to stick to a single theme. They managed to flawlessly mix in so many other elements, which we feel makes their home look that much more exciting.
We must admit the visual tour makes us feel like we're in a little cottage located in a countryside, which earns a thumbs up from us because the interior is unbelievably cozy.
Request for quotes and we'll match you with a selection of Interior Designers!
Previous
10 Tiny Design Tips That Will Enhance Your Home
Next
Simple Ways To Keep The Haze Out Of Your Home