2019 Predictions for Home Decor
Interior Design & Decor
1290 views
1290 views
Images via dwell.com, indecortrends.com, housebeautiful.com
As far as home decor goes, 2019 is shaping up to be a great year in the biz. We believe that 2019 is the year that promises the influx of fresh ideas, comebacks, and returning favourites in the realm of home decor.
That being said, here are our predictions for home decor trends going into the year 2019.

Maximalism is Back Baby!
Images via blog.luulla.com, mykarmastream.com, freshome.com, amerispec.ca
In a world dominated by minimalism, maximalism is starting to regain its foothold in home decor. This is especially true within the interior design world. In 2019, all signs are pointing toward the return of maximalist tendencies albeit in a fresh and modern approach.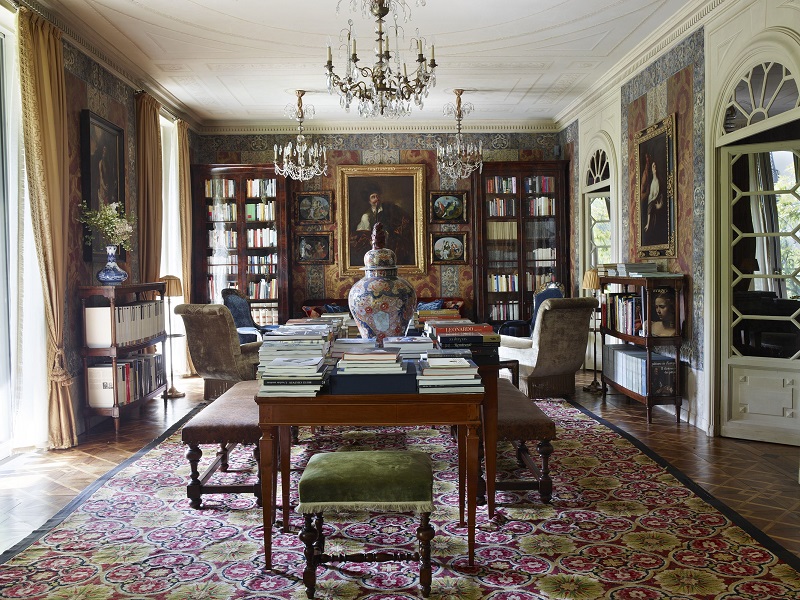 Image via elledecor.com
We often say that less is more, but sometimes more just means more. Maximalism offers a fresh perspective from the eyes of the lavish. That is to say, maximalism is the complete inverse of its minimalist counterpart.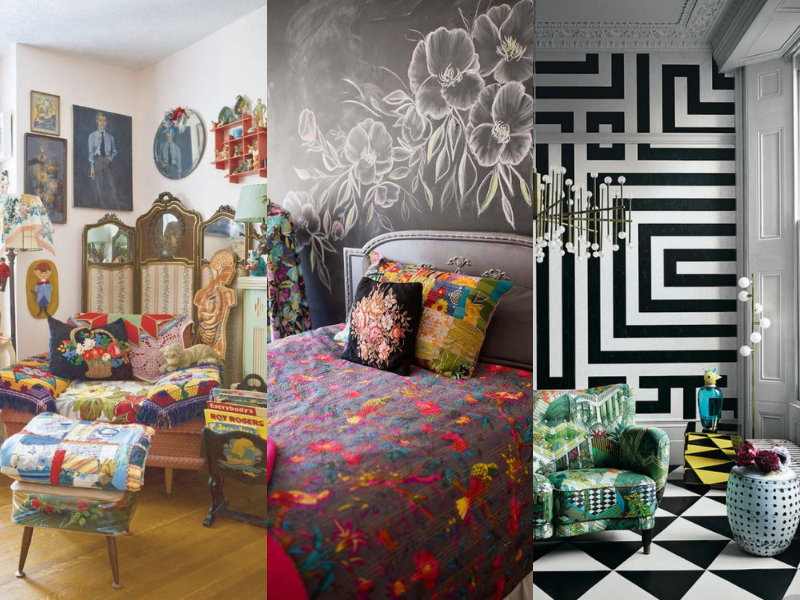 Images via futuristarchitecture.com, designsponge.com, thegirlwiththegreensofa.com
How would we describe maximalism? Loud and proud. Bright colours, heavy patterns, and unique combinations are the norm here.
Don't get us wrong though, we aren't saying that maximalism is the final nail on the coffin for the minimalist revolution. Far from it. Instead, we predict that homeowners will be more thoughtful in acquiring home decor. Long-lasting pieces from different periods and styles will be popular to create interiors that are unique.
And Minimalism is Here to Stay!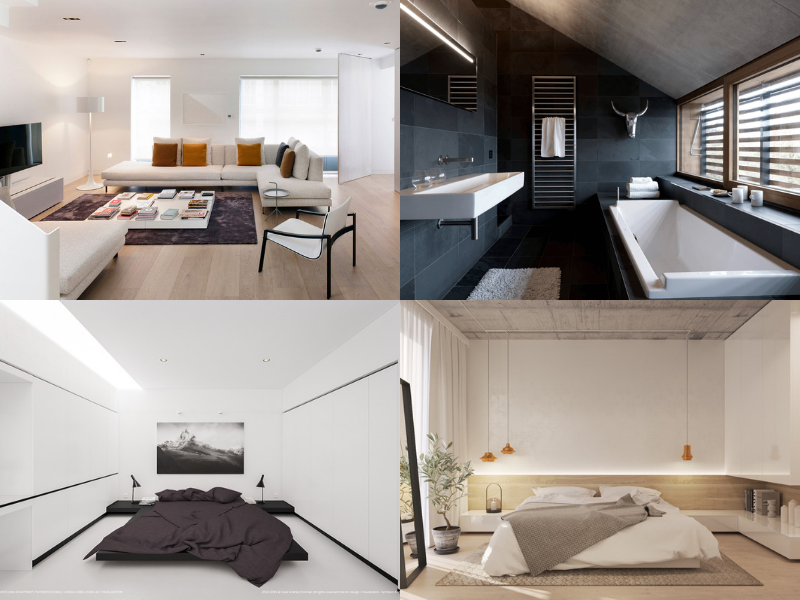 Images via impressiveinteriordesign.com, home-designing.com, freshome.com
Speaking of minimalism, there likely won't be any changes in minimalism's stranglehold on home decor trends in 2019. And we do get it. Minimalism will always be popular among homeowners and interior designers.
The word minimalism is often associated with barely furnished spaces and attention to the aesthetics. In other words, minimalism is all about the bare necessities. You won't find much clutter here and you'll be rewarded with a ton of space at home.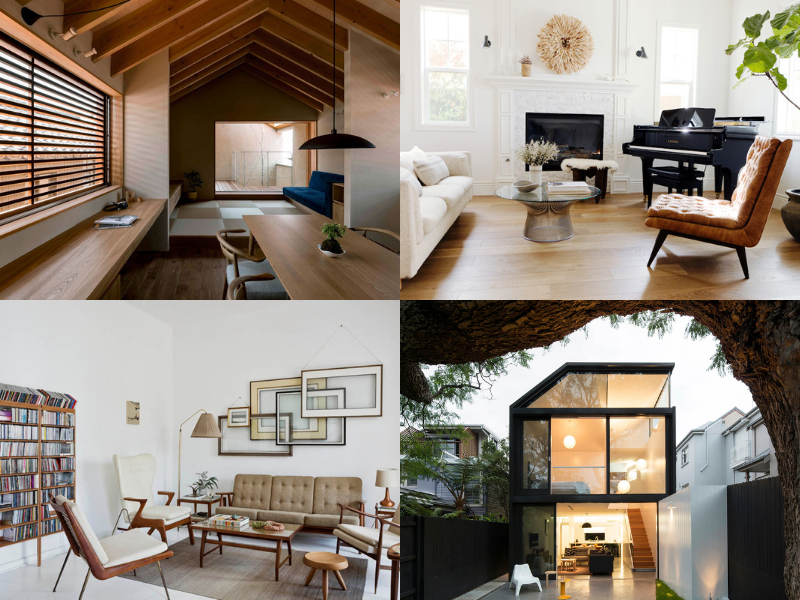 Images via designsponge.com, airows.com, yellowtrace.com.au, materialicious.com
With that said, we predict a slight change in minimalistic trends going forward. In 2019, a new minimalist home decor trend will emerge - warm minimalism.
Images via nonagon.style, coldcoldlake.com, fossilbrewing.com
Warm minimalism combines the core principles of minimalism with a cosy/modern look. It incorporates rich materials and textures, along with natural hues and large scaled pieces.
Minimalism is often criticized for not being cosy and too "lifeless". But warm minimalism aims to erase this train of thought. For a minimalist space to feel cosy, it needs to have an inviting feel to it. Rather than focusing on sleekness, we predict that 2019 will see modern minimalist furniture with soft edges favoured.
Curves are Beautiful
Images via bocadolobo.com, blog.grabonrent.com, therugseller.co.uk, zerxza.com
The appeal of soft lines on curved furniture should not be downplayed. Graceful lines and beautiful textures. Velvety plush and rounded edges. These are our home decor predictions for curvy designs in 2019.
Images via thenational.ae, thetastingroomnyc.com, apartmenttherapy.com
Think 1970s-inspired rounded furniture. Rounded back chairs and smooth edges will bring the curvy trend back into your home in 2019.
Image via yankodesign.com
If you're a minimalist fanatic, curvy furniture will also lend a hand in helping you achieve a more welcoming feel at home. After all, rounded pieces and curvy shapes emphasize comfort. And they can also give the impression of cosiness in a stark room. What's not to love about that?
Texture, Patterns & Colours - The Holy Trinity of Home Decor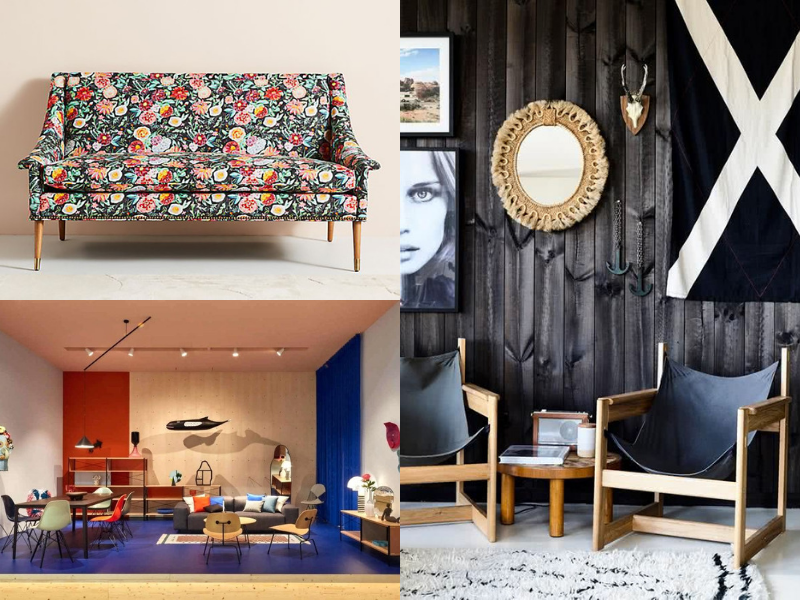 Images via indecortrends.com, ar.flashmode.tn, mipsbe.com
2019 will also see some comebacks in the form of textures, patterns, and colours. And while we're still on the topic, colours and texture will also lend a hand in balancing out the airy and openness of minimalistic homes.
Images via simpleandsweets.com, homedepot.com, blessedisshe.net
We foresee rich natural tones such as beige-brown, caramel, and white being popular. While natural materials and hues will also play a part.
Even the most blah room will look cosier with a mix of layered textiles. We're talking about luxe pillows, blankets, and so on. We'd recommend that you play around and get creative with your design choices. We'd especially recommend that you add elaborate details into your living space to bring instant cosiness and depth to it. Motifs, tassels, fringes, and knits will do the trick.
Mural Wallpapers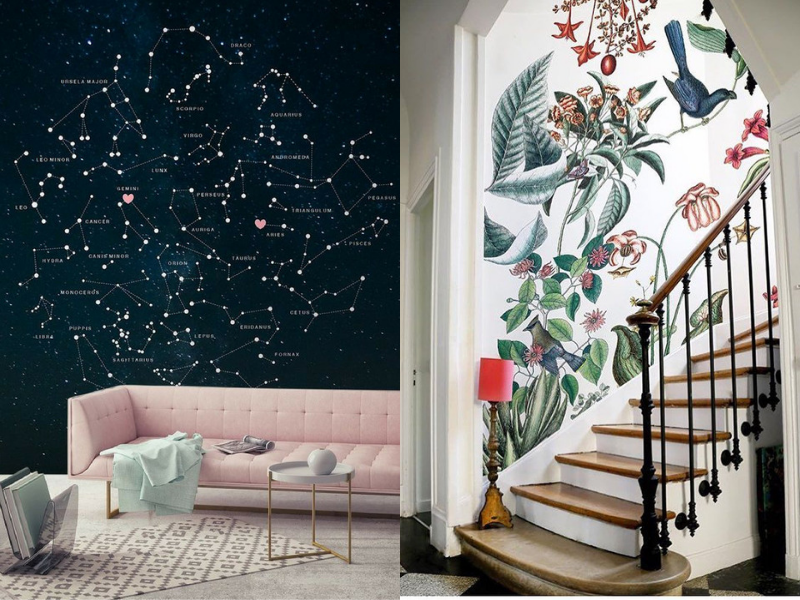 Images via therugseller.co.uk, trendesignbook.com
Wallpapers are especially great to add some texture to your home. They come in a myriad of colours and patterns and are easy to install. They're also an affordable option for some art in the home instead of a large-scale art piece.
Plus, they can be changed quite regularly, which gives the added benefit of swapping your looks depending on your mood.
Artful Rugs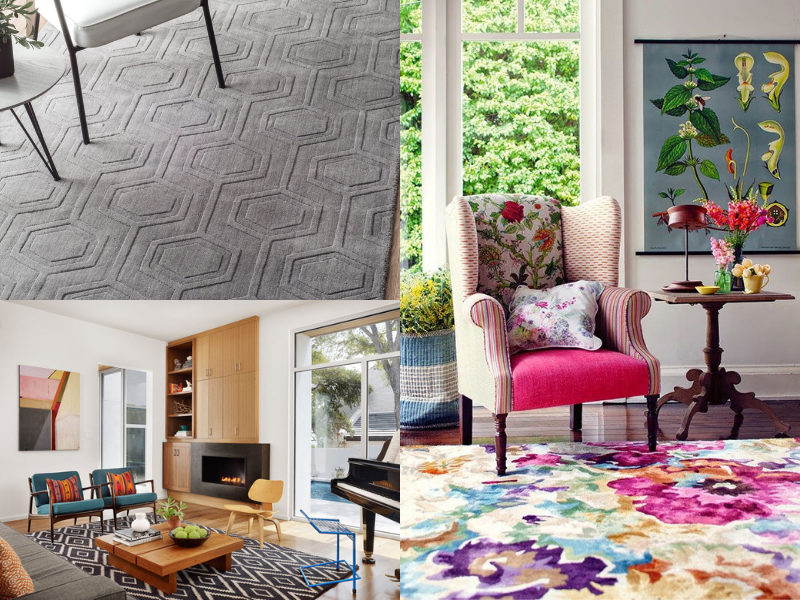 Images via Pinterest, mattressxpress.co, rugsusa.com
A rug can add some much-needed depth to your otherwise dull room. Not convinced? Invest in a great rug and see it for yourself.
Whether you go with trendy florals or geometric patterns, you won't regret the warmth and dimension a high-quality rug adds underfoot. With the added benefit of being longlasting, we predict that high-quality patterned wool rugs will be the one to watch out for in 2019.
Houseplants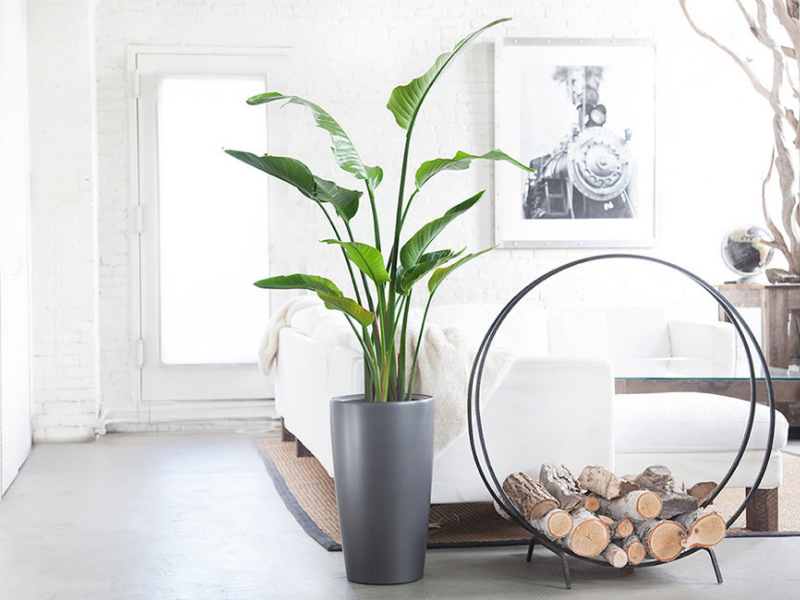 Image via gearpatrol.com
It's fairly common knowledge that a houseplant provides a good spot of greenery in an otherwise uninteresting room. Also, it's good for your health!
Images via balconygardenweb.com, decomg.com
But that's only for a single potted plant in a room. What about an abundance of plants? Think of it as a greenhouse or mini tropical forest in your living room. The desire to reconnect with nature is within each of us. And it's this desire that has led us to add splashes of nature into our everyday lives.  
We feel that luscious, jungle-like vibes will be the trend of 2019. Furthermore, expect a wave of green going into the year.
Rich, Vibrant, and Green
Image via cozyhomedecor.org
If you're a colourphile like us, you'll absolutely love the colour green. What's not to love about the colour, right?
Images via uk.starsinsider.com, newhomedecorart.com, westernliving.ca, Pinterest
In 2019, we're predicting that earthy, rich greens will absolutely be on the rise in homes. Green represents calmness and sophistication. And it will look great in any home setting. From the emerald hues of your walls to the greens of your home decor, you'll definitely be spoilt for choice.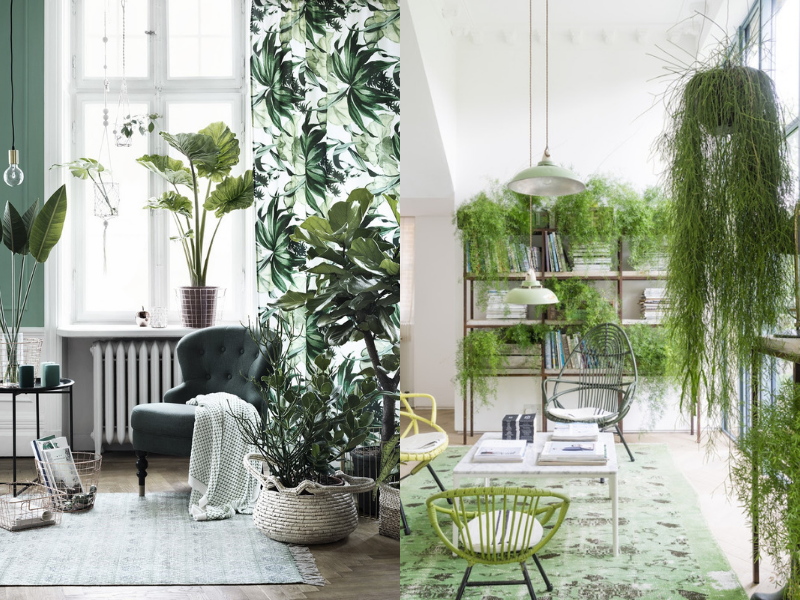 Images via archzine.com, ihavethisthingforinterior.com
Most people want their homes to be their very own oasis, so why not decorate your home as such? Green palettes imbue a room with a sense of refinement and will work especially well in botanical interiors.
Remember our houseplant prediction? Your vibrant green home decor will fit perfectly in this sort of setting. It also symbolizes life, growth, and renewal due to its affiliation with nature.
So we ask again, what's not to love about green?
Well, there you have it. Our predictions for some up-and-coming home decor trends for 2019. Keep in mind that some trends will withstand the test of time, whereas others may not be so lucky. But the general consensus is, trends come and go. Your out-of-date couch may one day come back in fashion, so we'd recommend that you keep it around if you can.
Request for quotes and we'll match you with a selection of Interior Designers!
Previous
5 Lighting Ideas To Have in 2019
Next
5 Wallpaper Trends That Say 2019