8 Instagram Inspirations For The Interior Hungry
Interior Design & Decor
3394 views
3394 views
For a quick interior fix while you're on the go, Instagram seems to be one of the easiest solution. It's an effective method to turn to while you're in the middle of a hectic day, possibly leading to spur of the moment design inspiration. We've gathered a few outstanding feeds from the social media platform itself, for you to endlessly scroll through while scouring for ideas!
1. @ryankorban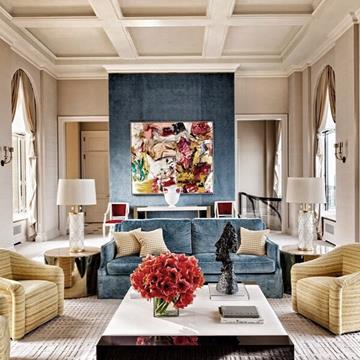 Credit: ryankorban via instagram
If you're into all things luxurious, then Ryan Korban's feed is going to feel like a dream for you. The account features lush and intricate designs, full of grand architecture accompanied by lots of chandeliers and marbled textures. Honestly each interior setting here looks fit for royalty, and we're sure you'll be nothing less than impressed.
2. @ingridpall
Credit: ingridpall via instagram
Minimalistic with Scandinavian tendencies, Ingrid Pall's feed features much of her gorgeous home (amongst other styling ventures), of which we probably will never get bored of. There is plenty of white going on, with sprinkles of colour in each corner of her adobe, the whole space alluring to a fault. There's nothing we wouldn't give to own such a lovely haven.
3. @nickeykehoe
Credit: nickeykehoe via instagram
An interior design studio and shop, the Nickey Kehoe feed contains a diverse mix of home settings and furniture, ranging from quirky to modern to even old school. There is no way anyone can feel uninspired after scrolling through their images, with its obscene amount of gorgeous furniture, each of which has left our mouths watering for more.
4. @brightbazaar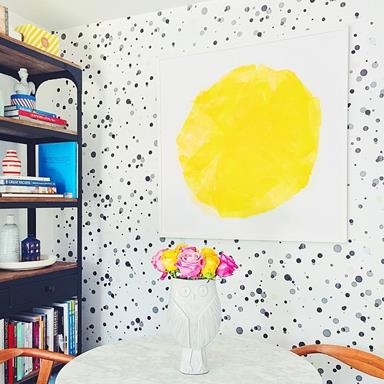 Credit: brightbazaar via instagram
Rather than an interior focused feed, Will Taylor puts his play on colour into the limelight, photographing perspectives we would never have thought of. Each image on his account has an interesting injection of colour, some even smartly showcasing how different shades can be mixed. The feed is the exact opposite of dull, and although not every photo is about interior designing, we're sure you can grab some interesting colour scheme ideas off the account.
5. @homepolish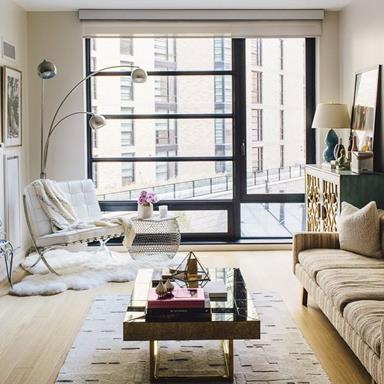 Credit: homepolish via instagram
Bright, minimalistic and spacious looking homes are what this feed is all about. The variety of home projects done up by Home Polish featured here is giving us a dizzying rush of excitement, because each looks like a space we'd want to immediately move into. What's great is they showcase various areas of each house, so you can get inspiration for the different rooms of your own apartment.
6. @tappancollective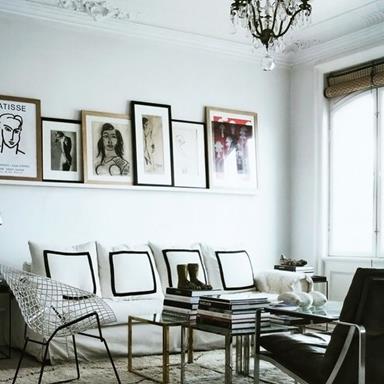 Credit: tappancollective via instagram
Tappan Collective is a strong believer of using art to spice up your apartment. Which we think is great, because art gives your home more personality, so we highly encourage it too. The feed features living spaces with art heavily infused into them, and we can't deny that these homes look incredibly beautiful with their countless wall paintings.
7. @jonathanadler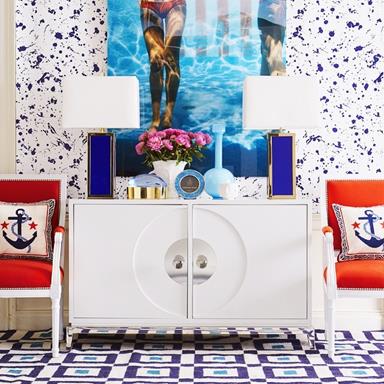 Credit: jonathanadler via instagram
Who says you can't combine quirky and luxe designs together? Jonathan Adler's feed showcases the perfect blend between both of these elements, his images filled with peculiar choices for furniture, mixed with luxurious elements as well. It definitely sounds like an odd combination, but we're thoroughly captivated.
8. @abigailahern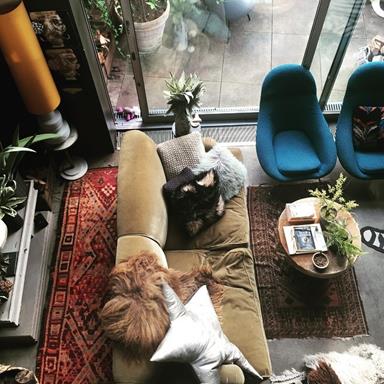 Credit: abigailahern via instagram
All about design inspiration and sneaks of her own pad, Abigail Ahern seems to be a lover of both rich colours and plant life. Each inch of her beautifully decorated abode is invaded by greenery, but there are absolutely no complaints from us because it's awesome to see how she has blended mother nature into her surroundings.
These Instagram accounts barely scrape the surface of feeds which cause our toes to curl in delight, but they're great for starters if you're out hunting for some design inspiration. As we helplessly stare in envy as these homes we wished we own, we hope they have helped in your journey of achieving your dream home.
Request for quotes and we'll match you with a selection of Interior Designers!
Previous
Beautiful Renovation Projects Under $40,000
Next
SG50 Promotion: How To Drink Your Way To Good Health