7 Energy Efficient Home Upgrades That Will Pay for Themselves
Home Appliances & Tech
798 views
798 views
(Guest Writer: Susan Melony)
It's been a tough winter for a lot of places in the U.S., including some unlikely destinations. For example, Texas experienced record-low temperatures, rolling blackouts, and catastrophic effects of a winter that is colder than normal.
This winter has left many wondering how they can be more energy-efficient but also perhaps keep their spaces more comfortable and prepared for extreme weather.
In industrial spaces and commercial buildings, that might mean moving to a Modine convector, rather than radiant heating, for example.
With convection heating, hot air rises and carries heat away from your walls, meaning it can then circulate through your home.
That's why you'll often see people taking similar principles from industrial spaces, and they'll put convection space heaters in their homes during the winter, although portable heaters aren't generally very efficient.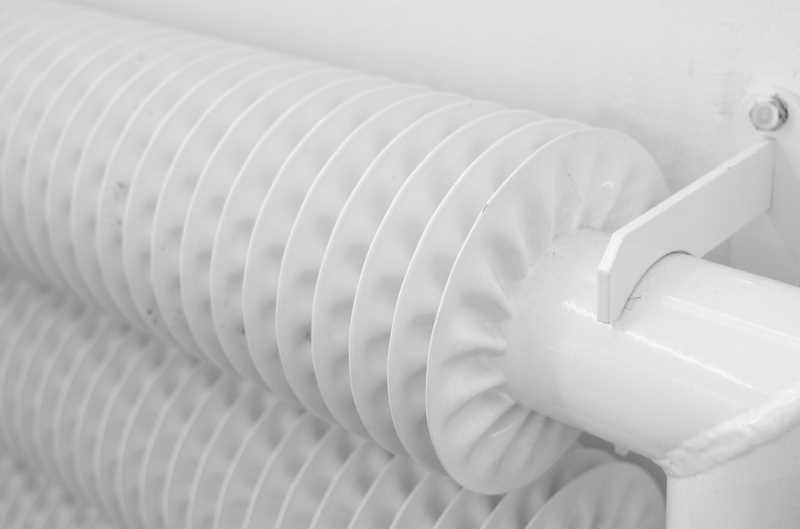 Photo by Skylar Kang from Pexels
So what can you do instead of adding space heaters to make your home both efficient and comfortable in winter and summer?
The following are some tips:
1. Heating and Cooling Upgrades
There are a few key changes you can make in how you heat and cool your home.
For example, if you have what's called a low-SEER heat pump, you can replace it with a more efficient and newer heat pump. If you aren't sure, contact a local heating and cooling company to do an energy audit.
If you have window AC units, maybe replace those with ductless mini splits, which can spot-heat or cool individual rooms or entire homes.
Installing a programmable thermostat can help regulate the indoor temperature of your home, and you may find that it saves you as much as 12% over the year. The initial investment to install a programmable thermostat is usually only around $200, so it easily pays for itself.
2. Insulate Your Attic
A simple yet effective way to have a more comfortable and efficient home is to insulate your attic.
This is where you have the most heat loss, and it's not an expensive project overall. If you have a 500 square foot attic, you'll pay around $200 to put in 12 inches of insulation.
When it's cold, you'll notice a pretty drastic drop in your heating bills. You might also qualify for a 10% tax credit.
3. Seal Ducts
It's estimated that as much as 40% of your heated or cooled air is lost via leaks in your ducts before it ever reaches the intended destination.
You can pay someone to come to your home and professionally seal your ducts using a process of injection. You'll probably see the project pay for itself in two years or less, depending on how much you usually run your heating and air system.
4. Add Reflective Film To Your Windows
If you have a single pane window and it's summertime, you may notice the sun hitting it and quickly heating up a room and your home. That usually calls for the air conditioning to be switched on.
You can use darkening curtains, but for more protection from the sun's heat in the summer, install low e-reflective film on your windowpanes.
5. Use a Smart Fan
There are ceiling fans that are smart, which means they're Wi-Fi enabled. They're a great and inventive way to reduce your heating and cooling costs and stay comfortable. They connect with smart thermostats, and the speed automatically adjusts, as does the direction, based on a room's ambient temperature.
Moving air around the room is cheaper than having your heating or cooling system do it.
6. Use a Hot Water Sensor
At hotels, they use hot water sensors. Basically, when you have a traditional electric water heater, it's heating your home's water even when no one's home. An occupancy sensor is installed on an electric water heater, and then the water isn't heated unless someone is home.
You could save as much as 30 to 50% with one of these sensors.
While you're at it, think about installing low-flow showerheads, toilets, and faucets. They use the least amount of water needed, and you'll save enough on your water bills that these upgrades will pay for themselves in just a few months.
7. Change Your Lighting
Finally, if you have the opportunity, switch to either LED or CFL bulbs. When you reduce lighting costs, you're focusing on something that probably makes up around one-third of your total electricity bill.
If you're doing a complete renovation on your home currently, remember to have larger windows or even add skylights so you can take advantage of natural light.
Request for quotes and we'll match you with a selection of Interior Designers!
Previous
7 Top Interior Designing Apps to Download
Next
The Ultimate Guide to Calculating Square Footage