5 Types Of Doors To Consider For Your New Home
Furnishings
2795 views
2795 views
5 Types Of Doors To Consider For Your New Home
Homeowners are spoilt for choice when it comes to doors-there's just so many to choose from. However, one must be careful in their selection: factors as room type, intended usage of room, and housing plan must be considered. Depending on your requirements, there's a door for just about every need! Read on to find out which door best suits your future abode.
1. Folding Doors: Also known as bifold doors, these doors are connected by hinges and when opened, are stacked up against each other. They are ideal for when you are short of space and want a door which connects the inside of the house to an outdoor area like a playground or garden.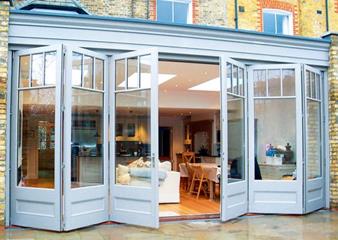 Source: Pinterest
2. French Doors: If you want sunlight to be flooding the entire house, invest in French doors as their thick glass panels allow for entry of maximum light. These doors lock in the middle after being pulled inwards, are sturdy and add a touch of sophistication to the overall decor.
Source: Pinterest
3. Sliding Doors: If you are facing a space constraint, sliding doors could be a great solution to your problem, as they are opened by being pulled in a direction parallel to the wall. Sliding doors can be used as entrances to the bathroom, kitchen and even closets!
Source: Pinterest
4. Hinged Doors: Hinged doors are an all-time classic, and are varied in their usage. While they are mostly used as a main door to a residence, they can be used as an entrance to just about any room, due to their sturdiness and ease of use.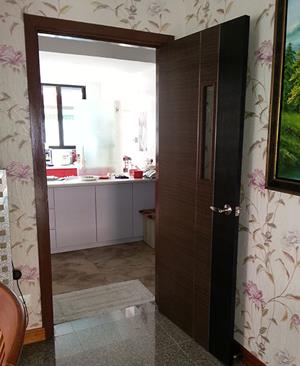 5. PD Doors: A slight variation of the sliding doors, PD doors also slide to the side to be opened. PD doors can act as entrances to the bathroom or a large balcony.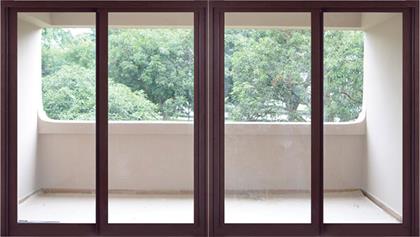 Source: PD Door
Request for quotes and we'll match you with a selection of Interior Designers!
Previous
Colour Me Impressed: A Guide To Choosing The Perfect Colour For Your Interior
Next
5 Coffee Table Books To Add To Your Library