5 Exciting New Household Products That You Haven't Heard Of
Furnishings
5893 views
5893 views
Following up on our article about the environmentally-friendly Punggol Northshore smart home, here are some perfect household accompaniments that will bring you closer to the natural surroundings!
LG's Door-in-Door Refrigerator Collection
To forge a better relationship with Mother Nature, you need to be kind to her and treat her properly. So we start off with products that will reduce your carbon footprint.
How many times have you visited the fridge, hoping that something delicious will magically appear every time you swing the door open? This action of opening and closing causes a lot of cold air to escape, and uses up more energy than you think.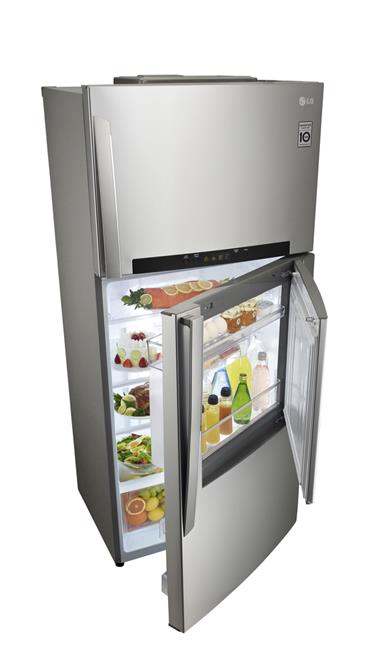 The award-winning Door-in-Door refrigerator from LG gives you the satisfaction of assessing your favourite treats without the guilt of wasting electricity. Get this, the four-door feature reduces cold air loss by up to 47%! It also takes convenience to a higher level. Water and food items that you need on a regular basis can be kept on the shelves, which makes organising a dream.
Because the temperature of the Door-in-Door fridge will not rise as much as a conventional one, it keeps food fresher for a longer period of time. So essentially, it's a win-win situation for everyone! Convenience, lower electricity bills, and fresh food all in the form of a new age appliance.
This product line is available at Audio House, Best Denki, Courts, Gain City, Harvey Norman, Mega Discount Store and other LG authorised retailers.
Price: $1,299 - $5,999 depending on the model.
Visit http://www.lg.com/sg/refrigerators for more information.
LG's TurboWash Washing Machine
With an impressive A+++ energy rating, the TurboWash uses 15% less energy, and decreases water consumption by 40%.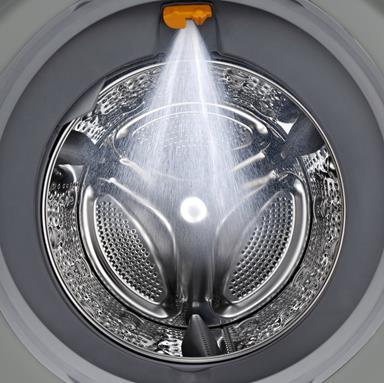 Besides being energy-efficient, the TurboWash also saves time by only taking 59 minutes to complete each cycle! Instead of going through a slow rinse, its powerful Jet Spray fast-forwards this stage by spraying water directly onto the load for 120 seconds.
Download new washing programs through your smartphone
This product is available at Audio House, Best Denki, Courts, Gain City, Harvey Norman, Mega Discount Store and other LG authorised retailers.
Price: $2,099
Visit http://www.lg.com/sg/washing-machines/lg-WD-1410TS for more information.
Dulux's Nature-inspired Colour Palette
Still, having eco-friendly products is not the only way you can connect yourself with the environment. Invite nature into your home with Dulux's Big Nature + Small Me colour palette. Most of us live in the rushed blur of concrete and steel work places, and rarely have the time to truly appreciate the beauty of nature. With the right touches, we can transform the place where we spend most of our time unwinding in, into a sanctuary.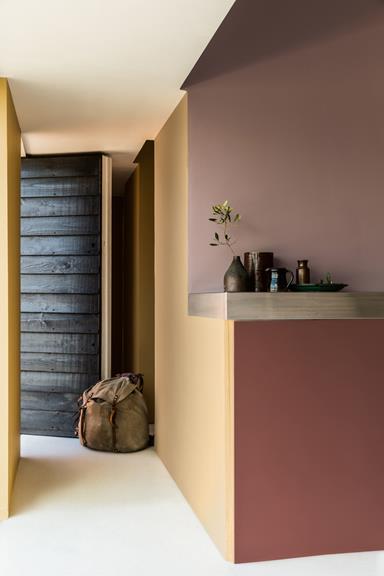 Shades of serenity
When we think of a relaxing space, soothing colours like beige and brown come to mind. These earthy tones reflect the tranquility of our surroundings, and can be especially calming for a weary soul.
Or bring in a pocketful of sunshine!
If you're always hidden in buildings, and hardly expose yourself to the goodness of vitamin D, it's time to welcome it into your life with colours that mirror sunlight.
It doesn't just have to be one shade either! Express your creativity with the Big Nature + Small Me palette, and create the perfect blend of hues to complement your nest.
This colour palette is available at all Dulux retail stores. Locate a store here.
Price: $25 for 1 litre and $90 for 5 litres
Tefal's Intense Pure Air
One natural resource that we often take for granted is air. We rely on it more than water to survive, but it's something that is always overlooked and forgotten.
This gift of nature should be enjoyed at its clearest form. Tefal's Intense Pure Air bridges the connection between your body and the atmosphere by destroying 99.97% of air contaminants. Because we can't see air with the naked eye, many of us don't know how polluted it really is.
Four-layer filter
If you've never heard of formaldehyde, it's a chemical often found in cleaning items, varnish, and even scented candles. It is so harmful that the World Health Organisation has even classified it as a human carcinogen.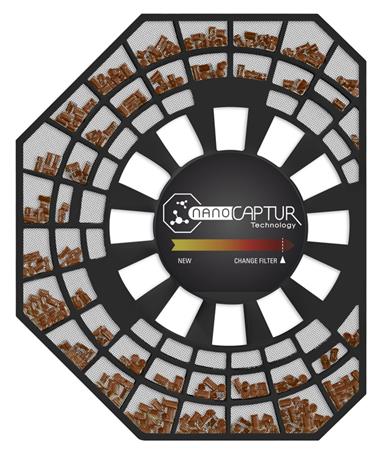 So imagine our relief when we heard that the patented NanoCaptur Technology in Tefal's purifier is able to absorb and catch this damaging pollutant. The gadget's four-layer filter ensures good ventilation, and can even capture 16,000m2 worth of that evil formaldehyde!
This product is available at leading department stores, electrical stores, and selected hypermarkets.
Price: $399 (bedroom), $599 (XL)
Laura Kirar's Furniture Collection
What about something more tangible? Something that embodies the organic and irregular beauty of our planet's elements. Laura Kirar's new furniture collection is a lovely fusion of her worldly travels and features the finest materials.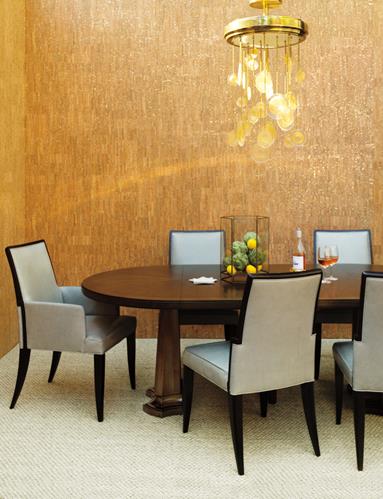 Abrazo chair with Syro chandelier
Carta desk. Choose from various finishes like Ivory, Sienna, and Havana
Walnut is adopted into a lot of her designs, and you can also expect to see stunning chairs and tables made with quartered ebony and maple veneers. Having a piece of her collection is almost like having a bit of nature in your abode.
The collection is available at the Baker Gallery, Paragon.
To see more of her designs, visit http://www.bakerfurniture.com/baker/1_1_1_0_coll_kirar.jsp
Request for quotes and we'll match you with a selection of Interior Designers!
Previous
How To Go Even Smarter in Your Punggol Northshore Home
Next
Amazing Feature Wall Ideas For Your Home