4 Types Of Window Furnishings You Can Explore
Furnishings
2729 views
2729 views
Populating windows within your home seems like one of the most trivial tasks, but sometimes the effect is far greater than you can imagine. Although they may not be the core focus of a room, your choice of window treatment can either make or break the entire setting.
We particularly love it when home owners experiment with various types of window treatments around the house, and here are four different suggestions you can try out!
1. Loud Prints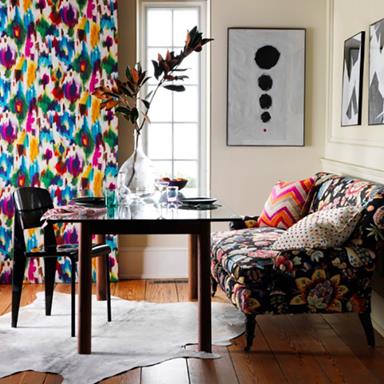 Credit: brit.co
If you're a lover of clashing print with print, or just generally more adventurous with home decor, you might want to try purchasing curtains that speak volumes. For starters, when you make your selection, choose a shade which belongs to the same colour family as your room's colour palette.
Mixing patterns isn't as difficult as it sounds; you could try using curtains with a dominant print, while keeping other prints in the room more subtle so there is a variety of scale. Or, you could think of a specific pattern you adore, such as florals, polka dots or plaids, and mimic it all around the room.
Bold curtains will make an amazing statement, and they're also especially fitting for nurseries and kids' rooms.
2. Luxe Choice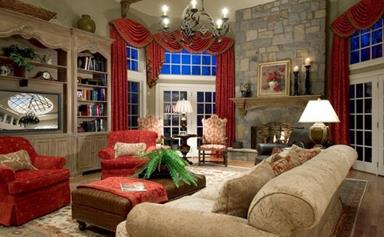 Credit: postmoderndir.blogspot.com
If you're planning for a more upscale or Victorian look, using luxe fabrics may be an applicable solution for your home's window treatments. Some materials you could try are silk, velvet and suede, and even without complicating designs these lush textures will already speak volumes.
If you wish for that extra oomph though, you could try adding certain embellishments to these gorgeous fabrics. Some more popular examples are tassels and crystals, which easily fit right into your lavish theme.
3. Bamboo Blinds
Credit: dreamhomestyle.com
With current home interior trends tipping towards more minimalistic vibes, bamboo blinds are a contemporary solution which can help accentuate simpler room settings. The best part is it's not only an uncommon choice, but it also has sustainable qualities.
Home owners are starting to turn towards using more natural materials, so bamboo will most definitely blend right in. And don't be mistaken, they aren't just for oriental infused spaces or largely minimalistic areas; they can be great additions to modern themed homes as well when paired properly.
4. Playing With Lines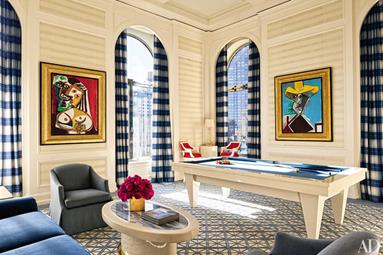 Credit: architecturaldigest.com
Curtains with lined patterns are a pretty typical type of window treatment, but that doesn't mean it ends up making your room look boring. You could still play with elements like colour and texture, and simple lined patterns are great when the rest of your room contains some degree of geometric elements.
They can go hand in hand with print clashing as well, when other pieces of furniture already have too loud a print and you wish to tone things down. They make a room look more sleek and modern; a choice definitely worth exploring.
Request for quotes and we'll match you with a selection of Interior Designers!
Previous
5 Home Trends Singaporeans Are Into
Next
Renovation Story: A Dreamy Scandinavian 4-Room HDB Resale Flat